Hello my dear Blogger friends!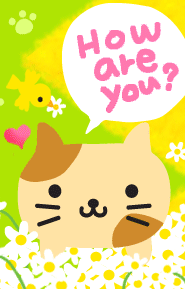 glitter-graphics.com
It has been a while since I wrote to the blog. I am having really busy days, with a lot of work and not enough sleeping,,,I am trying to watch every day your new starts and progress, it is always nice to see what you are stiching:) I didnt have much time to stich ins the last month I am trying to finishmy Teddy Bear love sign, but one letter is still missing, I will show you a picture of my progress next time:)
I have so many plans to stitch, I wanna start the wolves picture I got from Virpi, and I also wanna make something for my family too... 24 hours are not enough for a day..


glitter-graphics.com